01

Environmental Vision
Vision for 2030
Pursuing high-efficiency manufacturing for the next generation on a global scale,
Contribute to environmental conservation through all business activities.
02

Environmental Policy and
Action Guidelines

Environmental Policy

We at Honda Lock Mfg. Co., Ltd. value harmony with our local communities and the environment, and always endeavor to protect and improve the global environment in all our business activities, products and services, through mobility parts development and manufacturing.

Action Guidelines
①We monitor the impact our business activities have on the environment, set technically and economically feasible environmental objectives and goals, and with our products in mind, continually improve our environmental management systems.
②We abide by relevant environmental regulations and other requirements to which we agree, setting self-management standards for preventing environmental pollution, keeping in mind the need to coexist with our local communities.
③We will actively and continuously reduce greenhouse gas emissions, conserve resources, and manage chemical substances in order to reduce the environmental impact of our products throughout their life cycles.
03

Importance of
Environmental Initiatives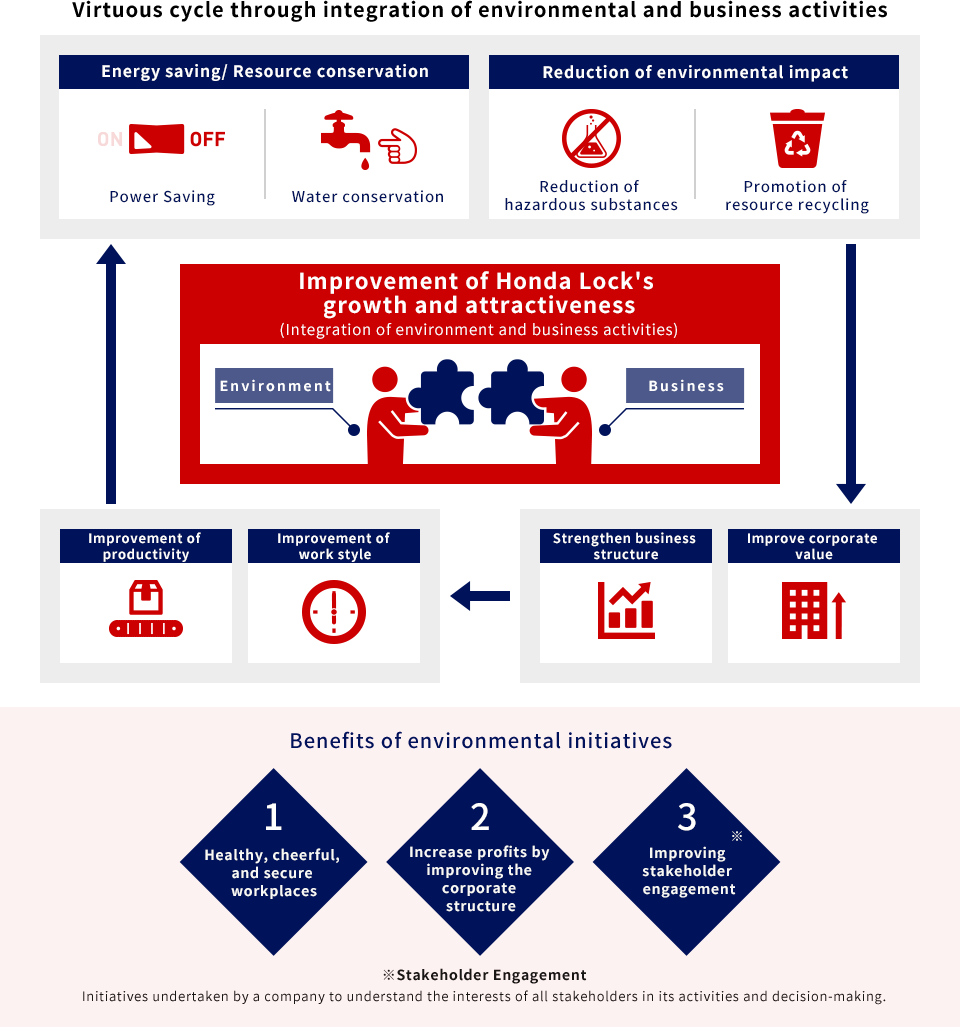 04

ISO Certification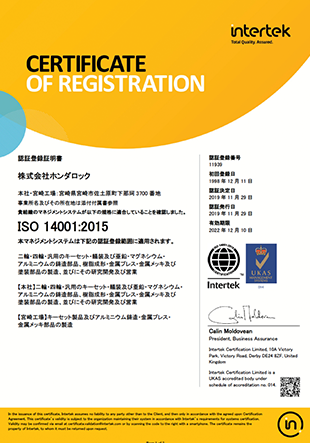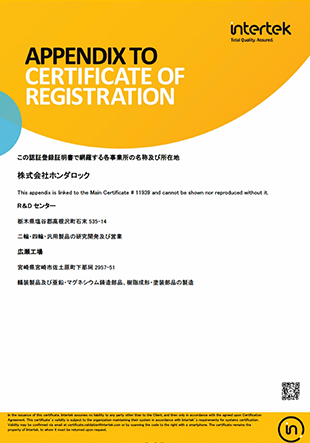 05

Environmental Targets and
Achievements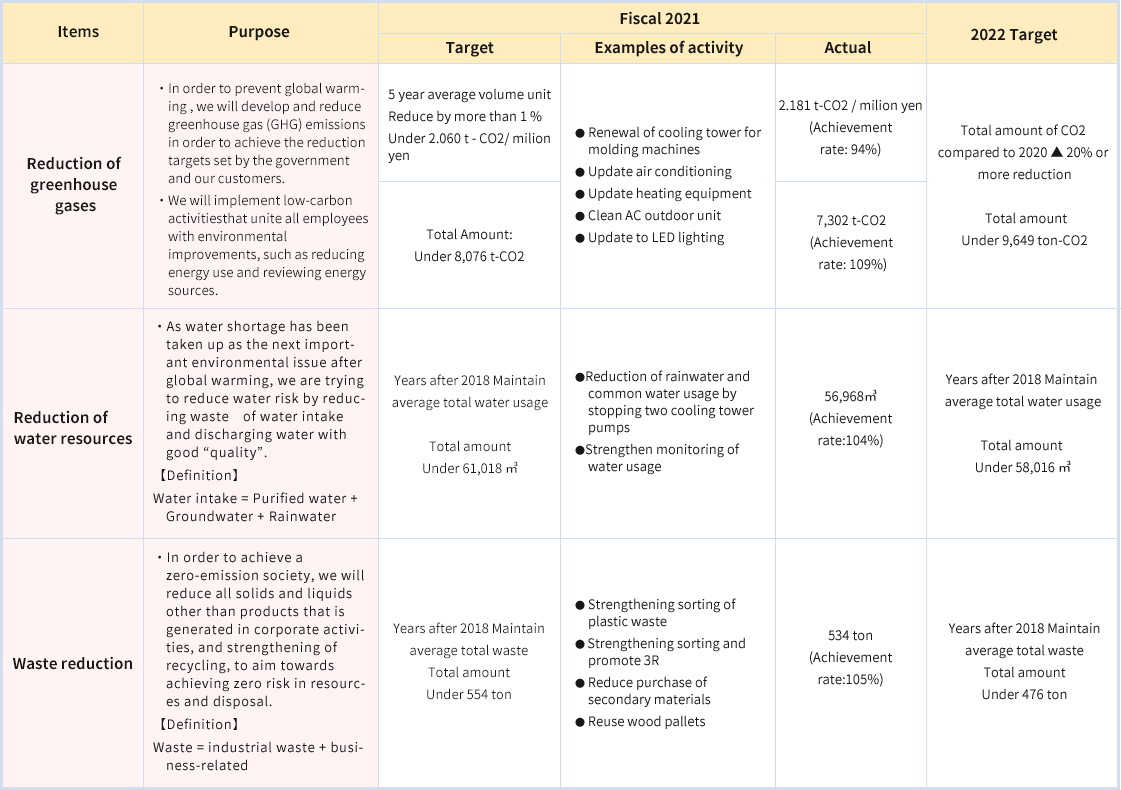 ◆Aggregation period:April 2021-March 2022
◆subject:office
◆For basic unit management, we use sales amounts that are highly relevant to the denominator.
◆From 2022, we will develop reduction target management for all items using only the total amount.
06

CO2 Emissions from
Production Activities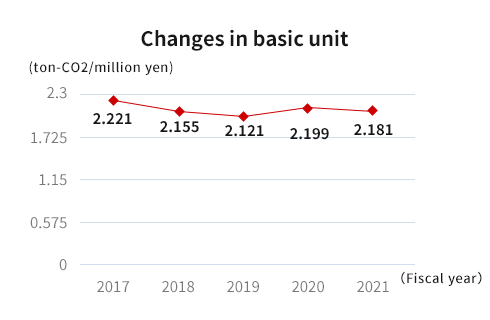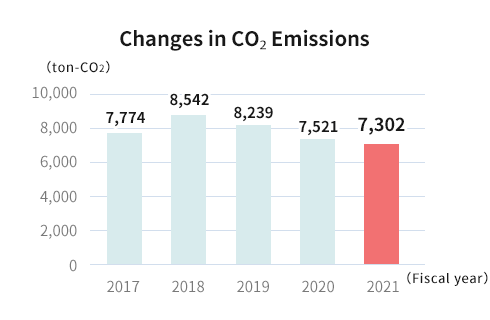 07

Water Consumption and
Waste Discharge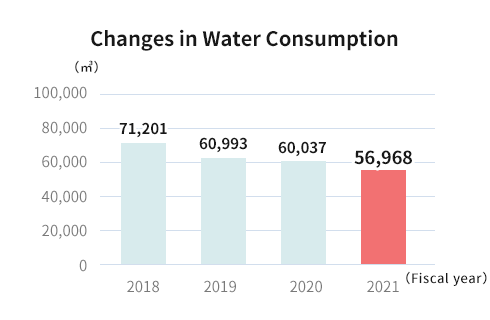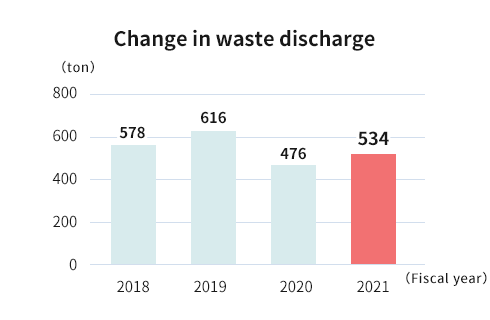 08

Environmental Initiatives