Coexistence with local community
For the purpose of coexistence with society, we are engaged in cleanup operations and cleanup activities
Coexistence with society (Japan)
Ishizaki River Water System Conservation Activities(Miyazaki Area)
2021/10/11
In 2020, River Purification Awareness Activity (release of eel and crucian carp fry) was co-hosted by Ishizaki River Water System Environmental Conservation Council and the Sadowara River Purification Promotion Council.
The purpose of this activity was to raise the awareness of nature and the environment by informing what they need to take care of to keep the river clean and by releasing eel and crucian carp fry into the rivers around them, and we released the fry (recently hatched fish) with Hirose Elementary School 4th grade (3 classes) of about 104 students.
We will continue to actively engage in the community contribution activies.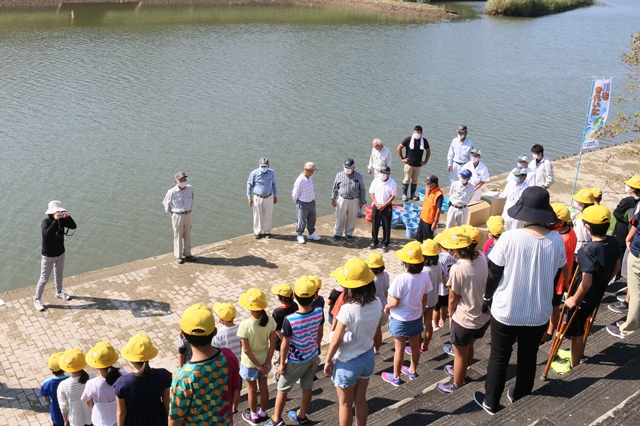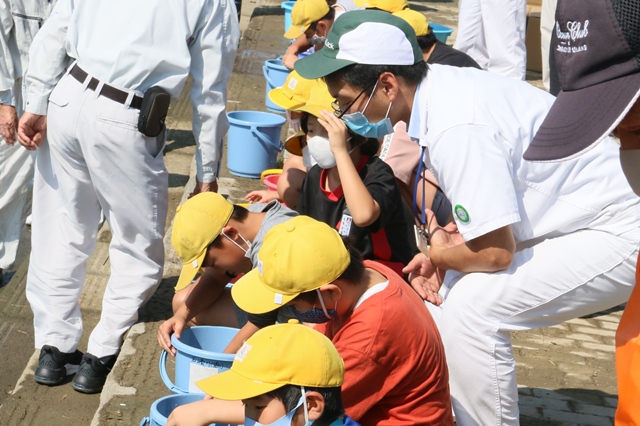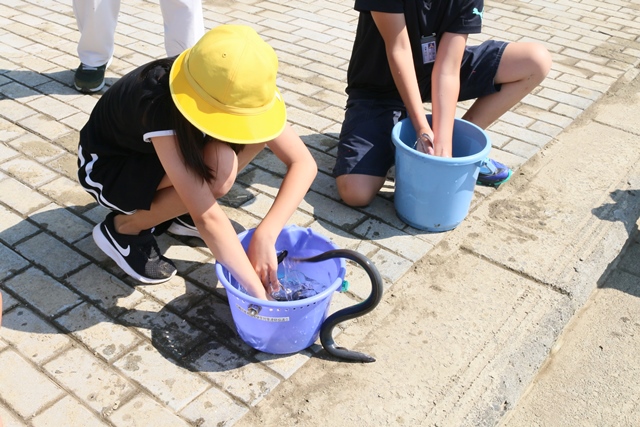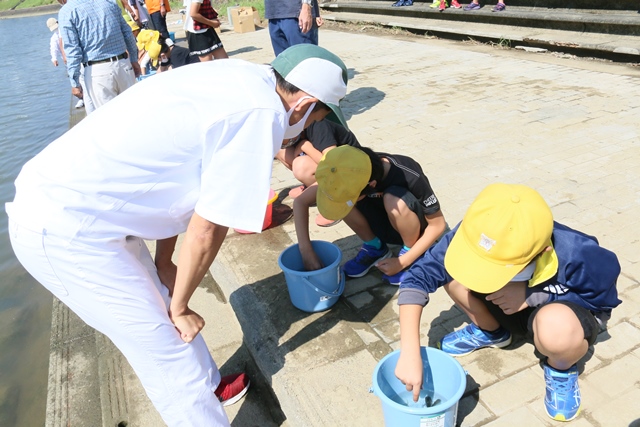 Cleaning activity in surrounding area(Miyazaki area)
We pick up trash in the vicinity of the plant and clean the premises twice a year.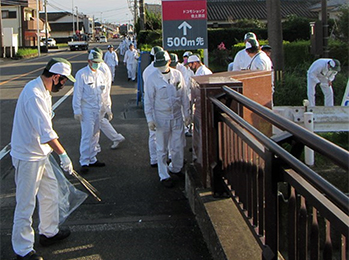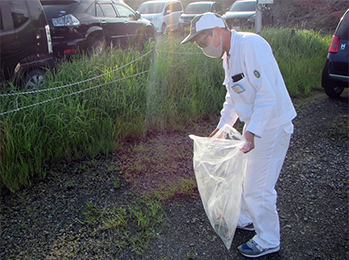 Cleaning activity in surrounding area(R&D Center)
In cooperation with neighboring companies, we cleanup the surronding area.