"Creative Space"
- Achieving Your Dreams
A bright environment for the creation of new value with dreams.
The world's most advanced technology will be born from this "creative space" R&D center.
Minebea AccessSolutions always anticipates customer needs, pursues creative and innovative technologies, and contributes to the creation of future vehicles as a system integrator of "safety" and "security" by utilizing our expertise in the areas of SECURITY, ENTRY, and SAFETY.
In response to the globalization of the automotive industry and the diversification of needs for vehicles, we have established two domestic and three overseas research and development bases to accurately meet the needs of each region, and conduct everything from advanced research and product planning to product design, evaluation, and acquisition of approvals.
We are also working on non-automotive products such as keyless entry systems for houses and smart bicycles based on the technology we have cultivated.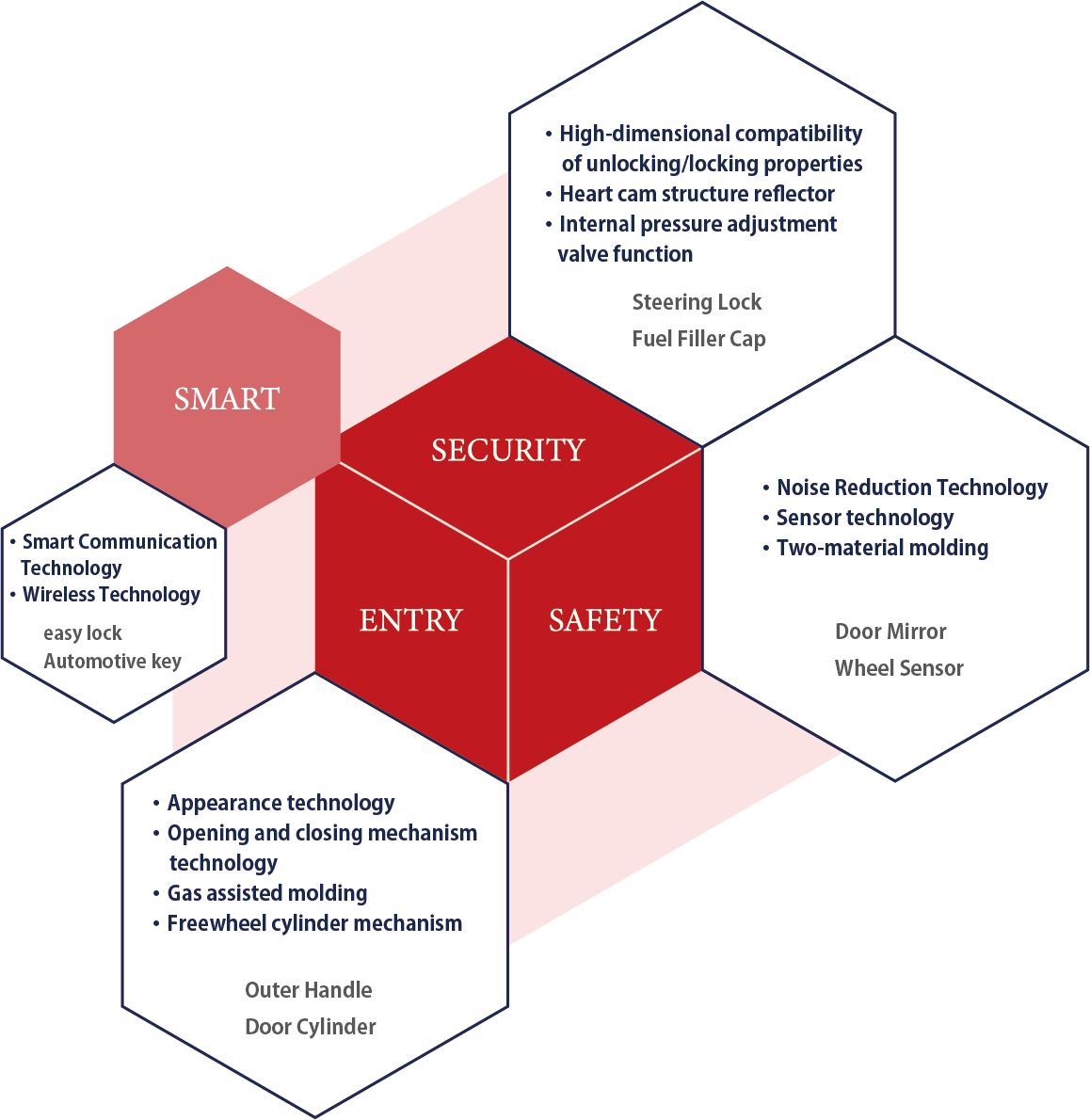 Development flow
Minebea AccessSolutions has a variety of development departments, each of which works together to develop products.
Advanced research
・Market research and study
・Elemental technology research and system configuration
・Market research and study
・Elemental technology research and system configuration

Development Planning
・Evolution forecast summary
・Development target planning
・Evolution forecast summary
・Development target planning

Product design
・Conceptual design, product design simulation
(feasibility check)

Prototyping
・Product prototyping (checking assembly)

Product evaluation
・Test, analysis (final confirmation of durability, etc.)

Certification and patent
・Regulations and standards management
・Approval acquisition
・Regulations and standards management
・Approval acquisition
Minebea AccessSolutions Technology