Minebea AccessSolutions Technology
Freewheel cylinder
SECURITY
The door latch is designed to prevent the transmission of rotational torque to the door latch in the event of unauthorized insertion or rotation of a key other than the regular key or a flathead screwdriver.
Increases theft resistance of automobiles.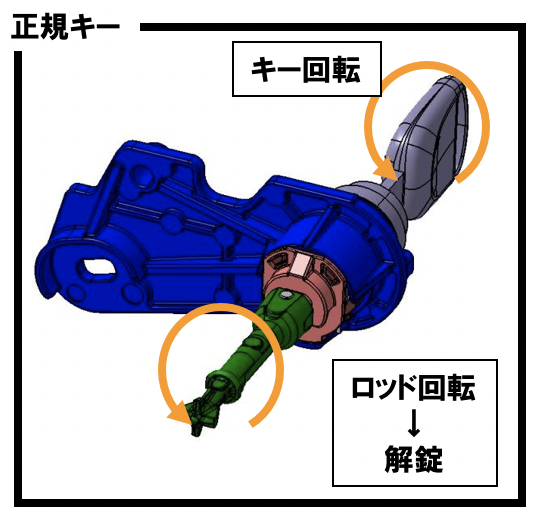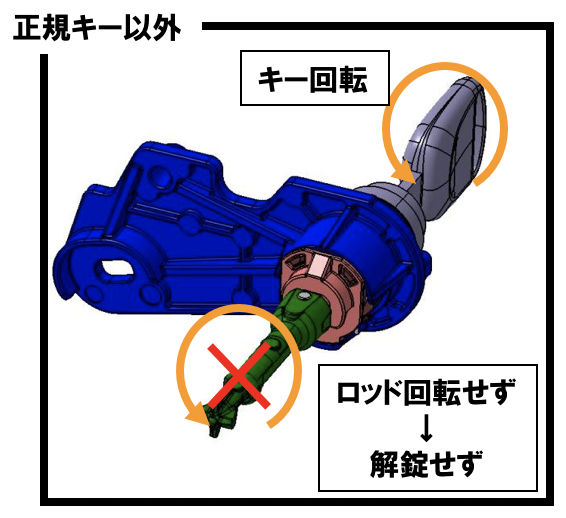 Freewheel cylinder mechanism
We have developed a mechanism that cuts off torque transmission other than the regular key.