Minebea AccessSolutions Technology
Noise-reducing technology, gear design
SAFETY
We focus especially on gear design and noise reduction on opening/closing and mirror operation.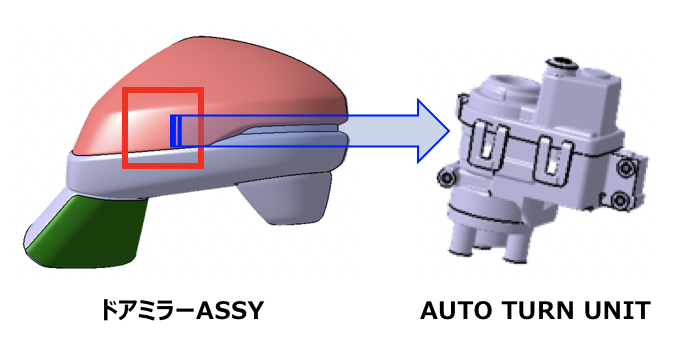 Production Stabilization by Automated Assembly
Robotic production reduces variability and stabilizes production.

Gear Design Technology
The relationship between gear rotation cycle and noise is analyzed at the design stage and reflected in the required gear quality.

Noise-Reducing Technology
・Reduction of sound propagation by reducing the number of parts.
・Stabilized rotation by improving the shaft accuracy of the motor gears and stabilized structure of the motor arrangement.
・Improved gear tooth surface roughness

Quality Assurance
We guarantee not only the sound pressure but also the sound quality. The inspection is also automated.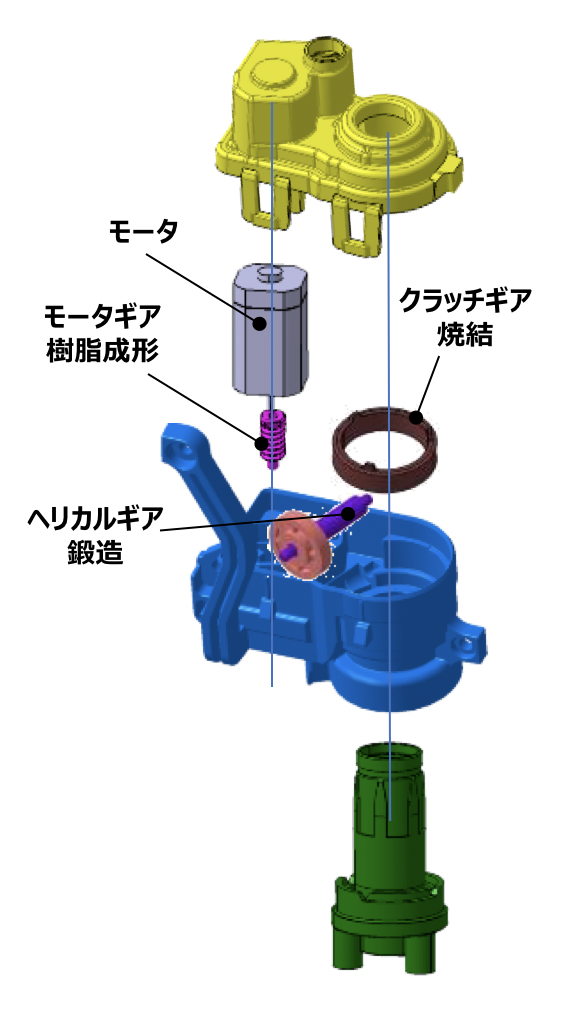 Auto-turn unit operation noise data
Industry's highest level of quietness as a door mirror assembly.