Minebea AccessSolutions Technology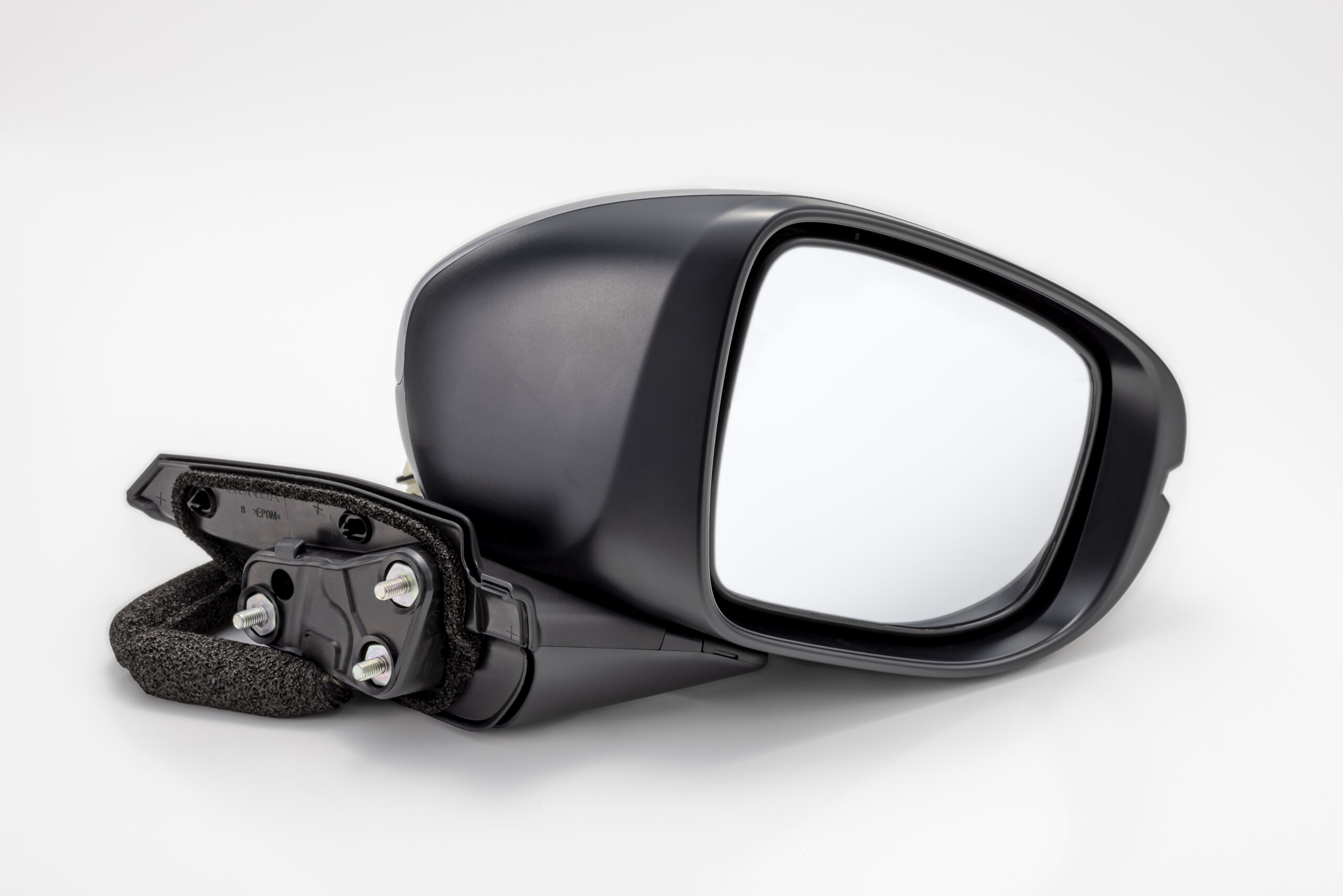 Integration of multi part functions using two-material molding technology
SAFETY
Two-material molding technology is used to mold different resins into one part, leading to a reduction in the number of parts and higher reliability.
Since the melting temperatures of the two resin materials are different, the two resin materials are molded by taking advantage of their characteristics. The rubber material part has the function of stopping water.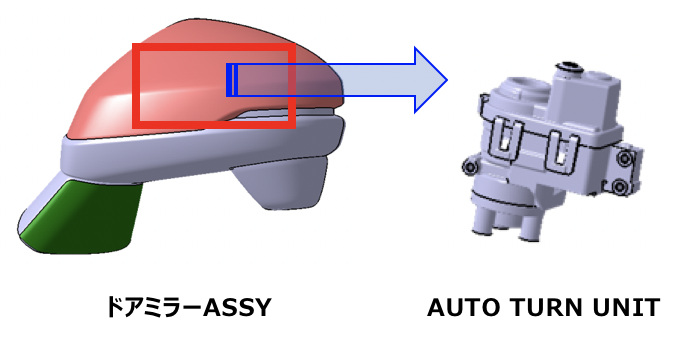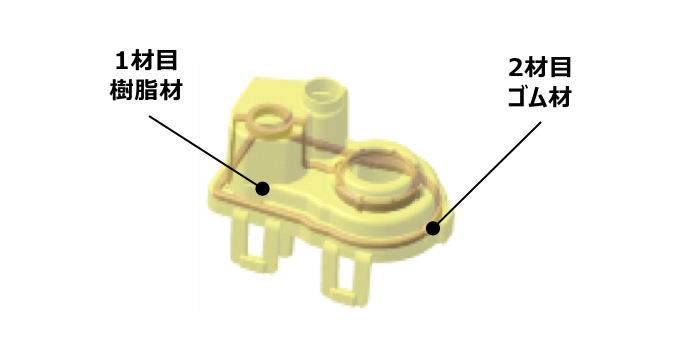 AUTO TURN UNIT (GEAR COVER)
For the A/T GEAR COVER, in order to increase the number of cavities within the limited mold area, we made an effort from planning stage to make the product viable even if the number of slides is reduced compared to the conventional parts. We are able to double the number of cavities compared to the conventional parts.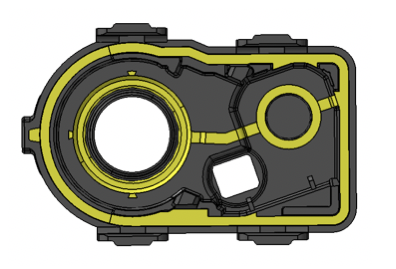 Mirror surface adjustment Actuator Cover
For the ACT COVER, the thicker part of wall, which is a bottleneck in cycle time, is laid out on the movable side.
The cycle time can be shortened by taking advantage of the characteristic of two-material molding which is the molded product is held (cooled) in the mold for two cycles on the movable side.
Also, the second material can also be formed on the movable side by introducing a core back mechanism.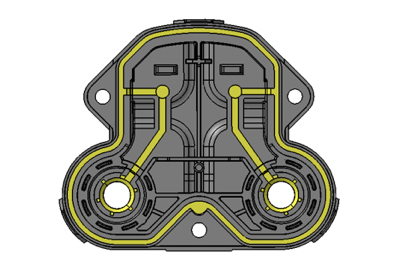 Using a test piece mold, we examined molding factors and other factors to determine the molding conditions that would allow the maximum amount of peel strength to be maintained between materials.
Our experts in the field of mass production are present from the prototype molding stage to the mass production stage to make sure that the molds are ready for mass production.