Minebea AccessSolutions Technology
D/M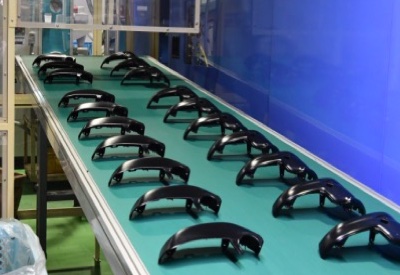 2
Resin molding
We manufacture plastic parts for small and medium-sized items using injection molding machines ranging from 150 to 550 tons.
We are working to improve production efficiency by molding two different resin materials alternately in a single cycle to produce a single part, and by using a single mold change setup.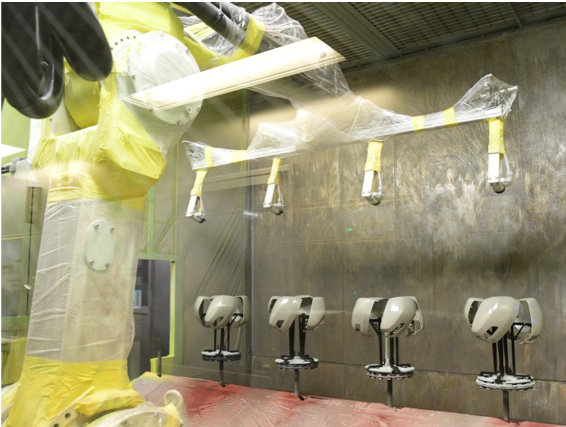 3
Paint
We provide coating treatment for plastic parts, mainly door mirrors and out handles for 4-wheeled vehicles. We are striving to improve coating efficiency and reduce paint costs and operating expenses by using primer-less coating, low center-of-gravity hangers, small electrostatic gun specifications, and compact equipment.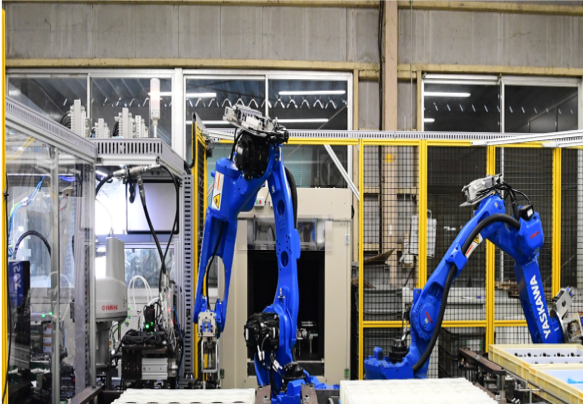 5
Final assembly
We assemble the parts and products that make up the door mirrors for 4-wheeled vehicles. Robots are used for parts transport and tightening.
We are constantly pursuing the enhancement of assembly technology and production efficiency, and are working towards the evolution of a competitive production and quality structure in terms of QCD in the assembly area.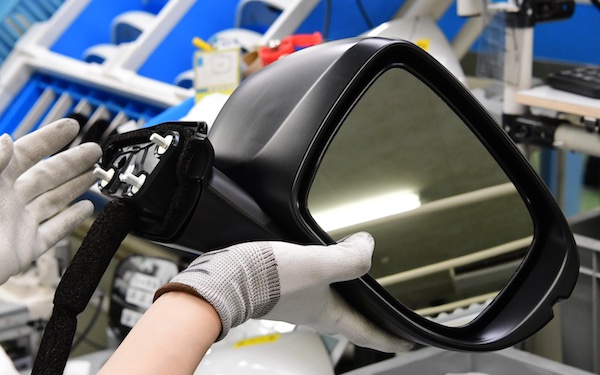 6
Quality Verification
We guarantee our own processes based on the idea that the back-end process is the customer. We not only visually inspect the assembly part, but also touch the part by hand to ensure quality assurance and supply products to HM.